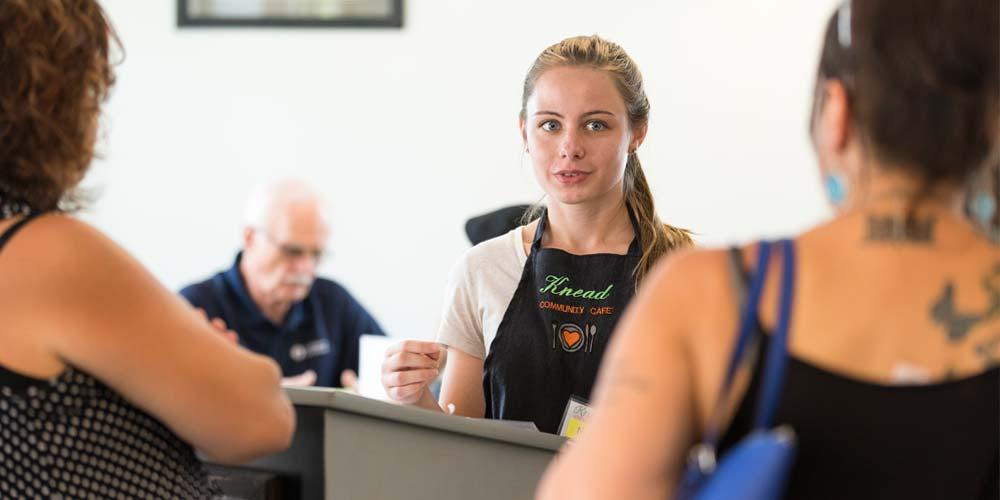 The Community Foundation of Westmoreland County (CFWC) believes that engaging youth voice in philanthropy is essential to building a better Westmoreland community. Our youth engagement programs empower young leaders with the knowledge and skills they will need to address community issues now, and in the future.
CFWC has a history rooted in supporting youth philanthropy. In 1998, just three years after CFWC's founding, the organization launched a Youth Advisory Council (YAC), which engaged students in grades 8-12 from local school districts in learning about community issues. Early leaders at CFWC set up an endowed fund to support this youth engagement effort. 
In 2017, CFWC made a renewed commitment to engaging youth voice. CFWC launched a youth engagement program to better engage a diverse cross-section of youth from Westmoreland County. This program is supported by grant funding from The Heinz Endowments.
Youth Philanthropy Internship Program
The Summer Youth Philanthropy Internship Program (YPIP) is a 7-week paid internship program for high school juniors and seniors in Westmoreland County. A replication of the Heinz Endowments successful program, the purpose of the internship is to involve Westmoreland County youth in learning about philanthropy, interacting with local nonprofit organizations, and helping to address pressing community needs. The internship culminates with youth evaluating grant proposals from local nonprofit organizations and awarding $50,000 in grant funding.
Apply for 2019 Program
Are you a student in Westmoreland County that has completed your junior or senior year? Are you looking for a meaningful paid summer internship to strengthen your resume? In this 7-week program, you will work approximately 30 hours a week, learn about the philanthropic/nonprofit sector, visit organizations that are helping others, explore the most pressing needs in our communities and, as part of a group, award $50,000 in grants! Download and print information.
Program runs from June 24 to Aug. 9* - Approximately 30 hours per week
Interviews will be conducted between April 8 to 18, 2019
Application deadline is March 31, 2019
*Please note: The first and last weeks of the program are mandatory.
For more information about our youth philanthropy efforts, please call 724-836-4400 or contact us via email: