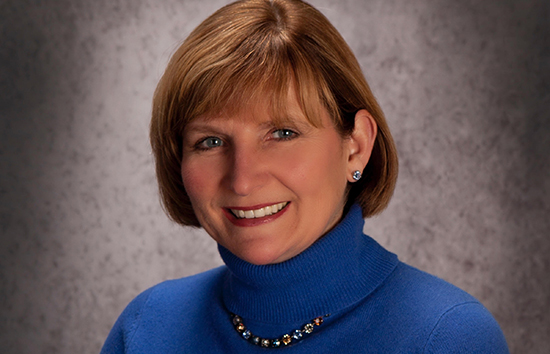 Throughout her career, Annie Urban has been a vital part of the Westmoreland County business community, serving as a dynamic leader and establishing a network of strategic partnerships. Prior to accepting her current position as executive director of Principal Gifts and Community Engagement at her alma mater, Seton Hill University, in August 2019, her professional experience includes serving as executive director of Fort Ligonier, executive director of the Laurel Highlands Visitors Bureau, and holding various management positions in the region's hotel industry.
Annie graduated from Westmoreland County Community College with an associate degree in business management; received her bachelor's degree in business management/marketing from Seton Hill University, and a master's degree in tourism administration from The George Washington University School of Business.
She was elected to the School Board of Education for Ligonier Valley School District in 2015, and currently serves as board treasurer, is a member of the Fort Ligonier Days board of directors, Rotary Club of Ligonier's "Miss Ligonier Scholarship Pageant" committee, and the Business and Professional Women's Club of the Ligonier Valley. She is past president of the Ligonier Valley Chamber of Commerce Board of Directors, the Ligonier Valley Endowment Board of Governors and the YWCA of Westmoreland County Board of Directors. Annie is the proud recipient of Seton Hill University's 2014 Distinguished Alumna Leadership Award for Service, 2014-15 Rotarian of the Year Award from Rotary Club of Ligonier and the Boy Scouts of America (Westmoreland-Fayette Council) 2015 Citizen of the Year Award.
Along with her siblings, Annie helped to establish the Patricia A. Urban Memorial Scholarship Fund of The Community Foundation of Westmoreland County, in honor of their late mother. The scholarship is awarded annually to a graduating senior at Ligonier Valley High School.