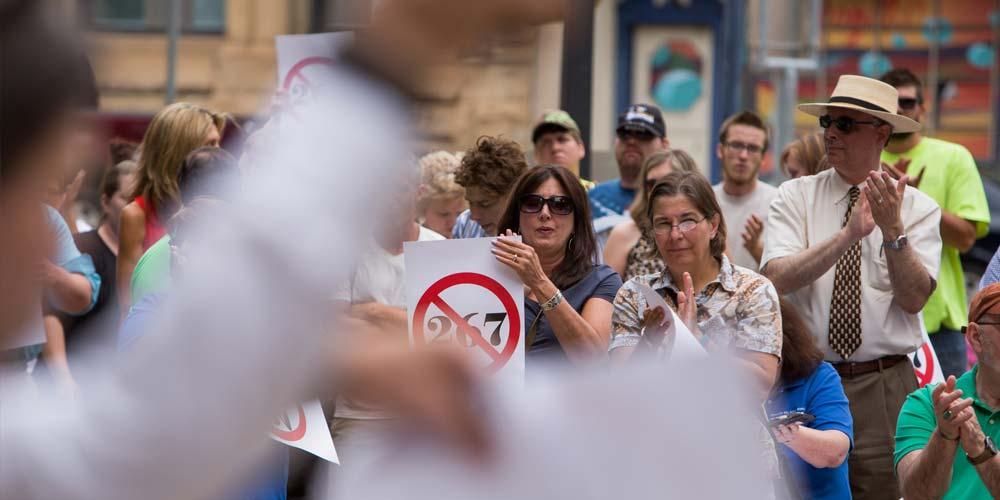 Advocacy
The Community Foundation of Westmoreland County actively promotes policies that strengthen the people and communities of Westmoreland County. CFWC works with local government and civic leaders to advocate for policies that support nonprofit organizations and the vulnerable populations they serve. Additionally, CFWC works to elevate the voice of the local nonprofit sector, bringing greater awareness to matters that impact us all.
For more information about our advocacy efforts, please call McCrae Martino at 724-836-4400 x 125 or contact us via email:
Monthly County Covid-19 Response Updates
In response to the coronavirus pandemic, CFWC and the United Way of Southwestern PA began hosting monthly calls to provide the most up-to-date information regarding COVID and its impact on Westmoreland County.  Calls were held on the second Thursday of every month for the past 2 1/2 years.  At this time, the calls have concluded and there are no further meetings scheduled.


Resources:
List of Westmoreland County Food Pantries
 
Please see below for 2022 monthly PowerPoints and any applicable handouts.
If you need a specific month's call recording, please contact Allison Womer (awomer@cfwestmoreland.org).