A strong foundation: New CFWC leader reflects on family and philanthropyMcCrae Martino takes on the responsibilities of executive director of The Community Foundation of Westmoreland County.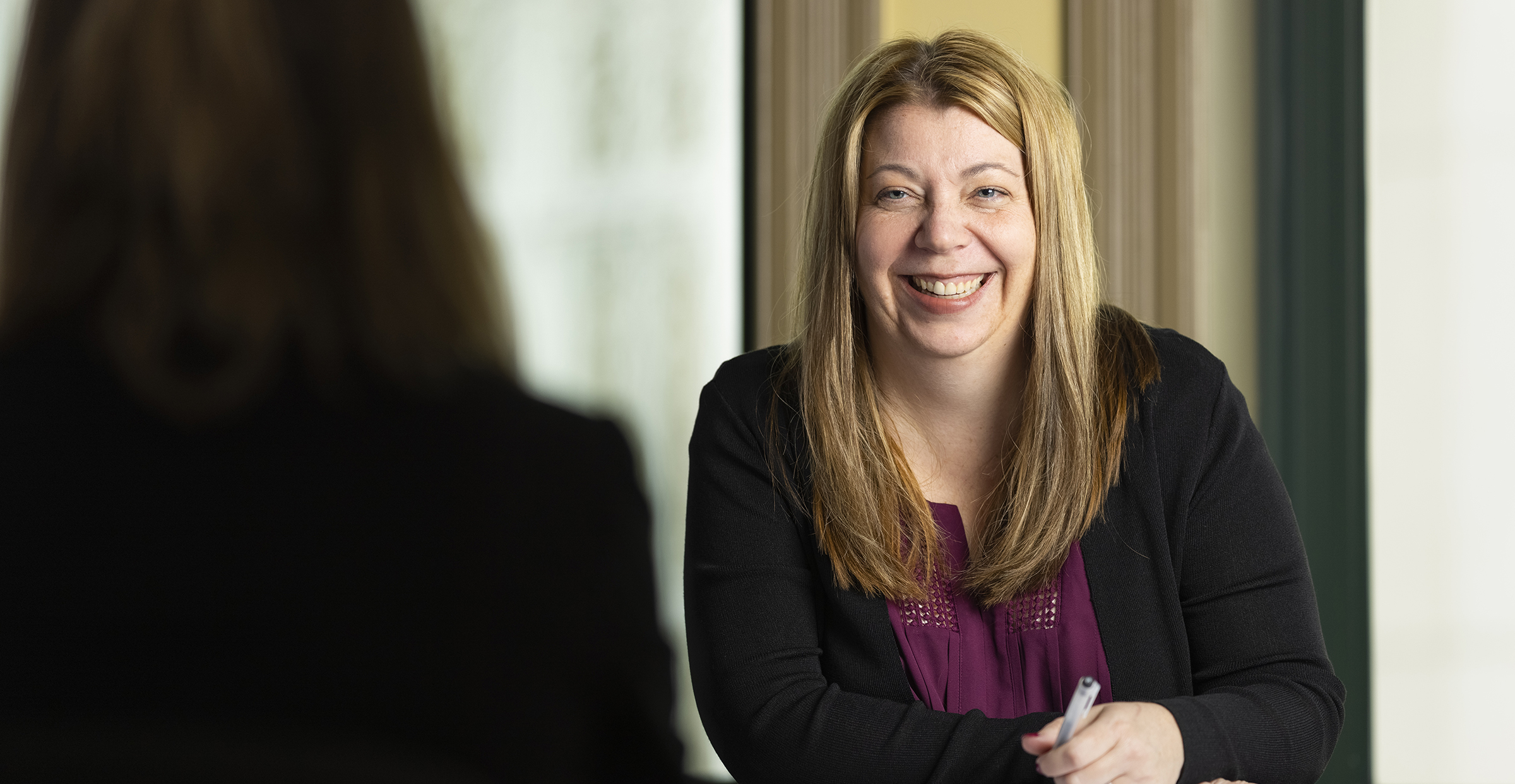 McCrae Martino takes on the responsibilities of executive director of The Community Foundation of Westmoreland County.
McCrae Martino was born and raised in Pittsburgh, but never expected that her journey back home would take her across the country to Los Angeles, California, and Washington, DC. After thousands of miles traveled and countless people met, she reflects on her family values and the community that raised her.
Now, as she leads the philanthropic hub of Westmoreland County, McCrae plans to bring to the job what she has learned from 20 years of experience in workforce development and human services, as well as her personal commitment to listen to county residents' ideas on how community philanthropy can be most effective.
"I want to have an impact in the community where I live," says McCrae, who in 2014 moved to Murrysville with husband, Jeff, and their three children. "For me, working in nonprofits has always been about helping people and giving back."
As a philanthropy under the umbrella of The Pittsburgh Foundation, The Community Foundation of Westmoreland County (CFWC) serves as a matchmaker for nonprofits serving the community and donors who want to help. CFWC tracks community needs and identifies where resources could be invested.
"Whether it's a donor or a nonprofit," says McCrae, "their end goal is the same: to make the community a better place — through donating dollars or volunteering or organizing strategic responses to issues. CFWC sits in a unique position where we can engage with all of those who can help guide our investments."
To understand McCrae's career as a nonprofit leader, it helps to learn more about her parents and the values they imparted to her.
"My parents came from nothing — both of them," says McCrae. "And the fact that they were able to achieve what they achieved and give so much to my sister and me is really amazing. It was my mom and dad who encouraged me to volunteer, to go to college and help others whenever I am able, If they hadn't done that, who knows if I'd be in the same place that I am now."
Her father, Jim "Doc" Holliday, grew up with 11 family members in a two-bedroom row house in Pittsburgh's Lawrenceville neighborhood. He did not finish high school. Her mother, Dorothy, also came from a working-class home. She was raised in Penn Hills with a father who didn't believe women should go to college. Jim became a police officer and was active in the police union during his 37-year career. Dorothy was a hospital receptionist and later worked for the Pittsburgh city government in workforce development from the 1990s to 2010.
Jim and Dorothy met at Forbes Hospital when Jim entered with a person who needed urgent medical attention. Jim struck up a conversation with Dorothy, who was working the front desk, and that led to a first date. They were married in 1967.
McCrae characterizes her parents as community servants, and credits them with inspiring her early work experiences, including helping the elderly at a local nursing home, making phone calls to encourage people to vote and shadowing district attorneys for a day. These opportunities exposed her to the joy of meeting the people directly impacted by grassroots efforts.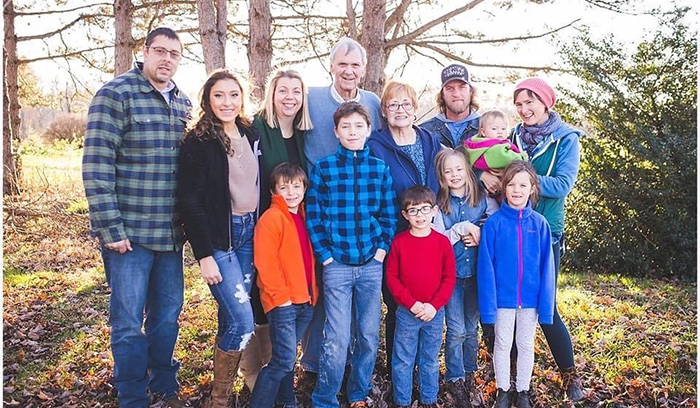 L to R: Back row, L to R: Jeff, Eva and McCrae Martino; McCrae's parents, Jim and Dorothy Holliday; Chris, Gracie and Brye Rhodes. Front row, L to R: Jax Martino, Cian Dignam, Kellan Martino, Grainne Dignam and Tallulah Rhodes.

As an undergraduate at Allegheny College, McCrae spent a summer interning at the White House and participated in spring break volunteer trips, which gave her the opportunity to see how government and nonprofits can work together to alleviate significant human-service challenges. These experiences motivated McCrae to enter graduate school at the University of Southern California where she focused on nonprofit management and spent a year in a Presidential Management Fellowship in Washington, DC. Taking what she learned, McCrae decided to return to southwestern Pennsylvania to continue her career in the nonprofit sector.
"I realized that coming back to the nonprofit sector was an opportunity to have an actual impact on the ground. I wanted to see the people I would be influencing, and to be a little more creative and flexible in developing solutions," says McCrae.
Upon her return, McCrae served in leadership positions at the Partner4Work, The Forbes Funds and the Coro Center for Civic Leadership.
McCrae's most recent role was serving as the vice president of human services at Goodwill of Southwestern Pennsylvania, where she oversaw the human services division and more than 200 employees. Of her achievements while working at Goodwill, McCrae is most proud of a $1.3 million renovation of a homeless shelter run by the organization.
"Because of the relationships I had and the knowledge I had gained throughout the years, I was able to put out a request for the shelter. Without that money, we would not have been able to keep it open during the COVID pandemic. I travel over there now and think 'Oh my God, I really did something.' "
For McCrae, relationship-building was critical to the success of that project. She carries this approach to CFWC and looks forward to furthering the Foundation's commitment to vulnerable populations in Westmoreland County. The philanthropy's new Comprehensive Community Investment Strategy redefines how CFWC invests in people and places, and focuses resources on communities with a disproportionate number of residents who have household incomes less than 200% of the poverty level.
"A lot of people come into a position with a very specific vision of the things they want to do," says McCrae. "While I have initiatives I want to explore, I am looking to build my vision by meeting with and talking to community leaders, organizations and the people we serve."
As McCrae charts out her leadership course at CFWC, she is dedicating her work to the memory of her parents who died within six months of one another last year as she was orienting to her position at Goodwill. She misses both parents dearly and intends to continue Jim and Dorothy Holliday's legacy through the volunteer and nonprofit work that she now does in the Westmoreland community.
"I'm happy that my career is in nonprofits," says McCrae, "with having to raise three kids and both parents passing away last year, I've had to focus my attention on personal matters rather than being able to volunteer out here in Westmoreland County. And I miss that. I think I'm very lucky to be able to do this work."
This story originally ran in the spring/summer 2021 edition of Goal Magazine.