Founding FatherA son of Westmoreland turns family sorrow into an enduring regional legacy.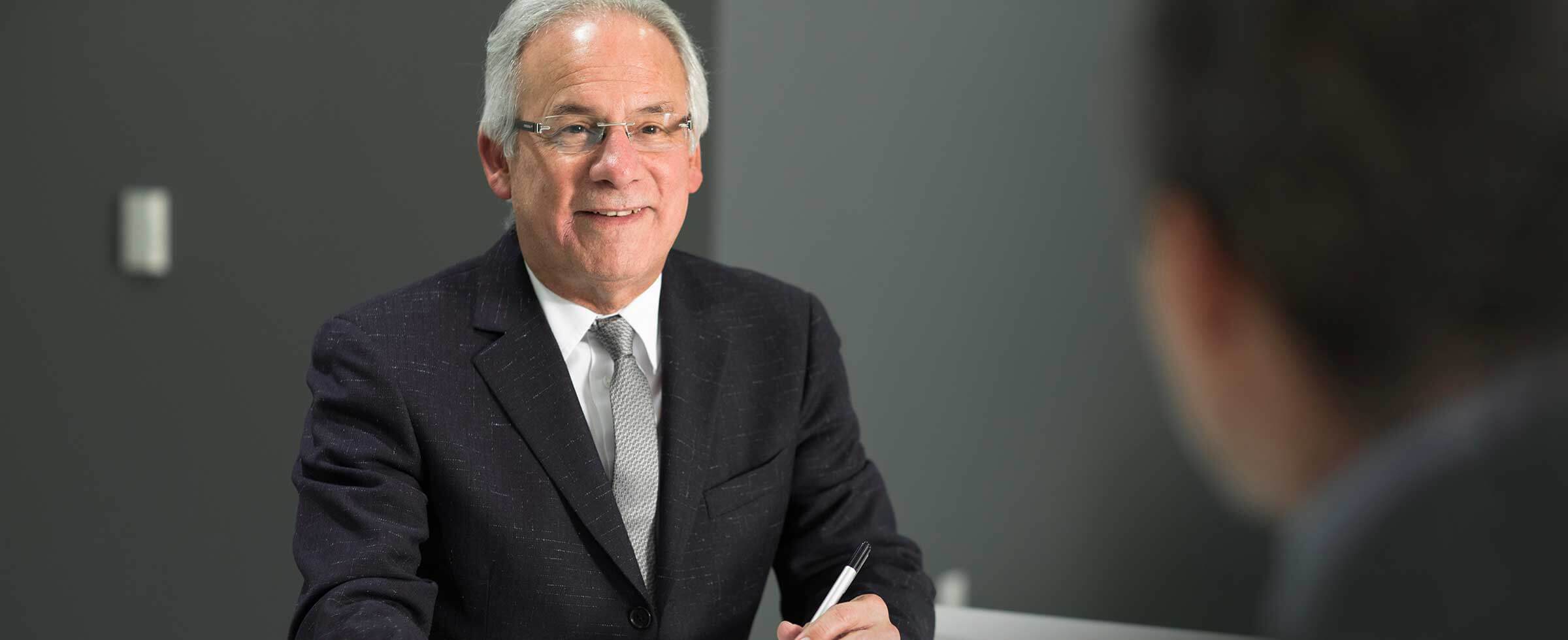 IN 1989, VINCENT QUATRINI was an attorney with a young family and a demanding practice in his native Westmoreland County, when someone dear to him died of a heart attack at age 40.
That Nicholas Cecchini was also his brother-in-law made the grief all the more searing. Quatrini's wife, Patty, was devastated over losing her brother so young. (Over the course of the next 12 years, the Cecchini family would also lose brothers Ned and Fred, and niece, Kimberly.)
In the months after his brother-in-law's funeral, Quatrini struggled: how could he memorialize Nick in a way that would preserve his life into the future?
"As an attorney, I would get The Pittsburgh Foundation's annual report, and I remember being so impressed with the numbers and the diversity of charitable funds. You could read about why a fund was started and the causes it supported. It was inspiring to see that all these people had done something for the good of the community, either out of personal tragedy, to honor someone in their lives, or champion a cause."
"Creating a memorial fund for [Nick] at The Pittsburgh Foundation would be very cool, but I started thinking – why couldn't we have something like the Foundation that was focused on Westmoreland County?"
Brandishing a copy of the Foundation's annual report, Quatrini took his idea to his fellow board members of Adelphoi, a Latrobe-based nonprofit providing a range of services to youth in precarious home and school situations. His fellow board members embraced the concept, and that was enough to carry Quatrini and other partner-founders, including Tina Thoburn, Hugh Dempsey and Myles Sampson, on a several-year quest to make it happen.
Adelphoi's Executive Director, Jim Bendel, recruited a consultant affiliated with the Lilly Endowment who had led an expansion of community foundations in the state of Indiana. "There was a standard reaction to our plan for a new community foundation for Westmoreland," says Quatrini. " 'Are you serious? There's no money in Westmoreland to support a community foundation – this is not going to work.' "
Quatrini's response, according to friends and colleagues, was to double down on two traits for which he already was known: persistence and passion. He and Bendel developed an evidence-based case for its success. He recruited people with resources who had experience in charitable giving. "There was a core group of individuals and local foundations which 'got it'; they believed in the power of the community foundation concept and were willing to support it," says Quatrini.
True to prediction, the group was able to cobble together startup commitments from other Westmoreland-based foundations and a "Family of Founders." In 1995, the Community Foundation of Westmoreland County was birthed, and through the next two decades, has grown to include 200 funds with total assets closing in on $22 million. While that progress is remarkable, it has not been nearly at the pace Quatrini and other founder-supporters envisioned.
Looking again to The Pittsburgh Foundation, CFWC board and staff saw another opportunity to fast-forward Westmoreland philanthropy. After many fruitful meetings, the Foundation and CFWC merged in the summer of 2010. "Six years into the merger, the CFWC roots are stronger than ever," Quatrini says.
While Quatrini leaves the CFWC Advisory Board this month after two decades of service, he will continue to champion the value of locally generated and locally benefitted community philanthropy, as a member of The Pittsburgh Foundation board of directors.
"CFWC was born of loss, grown by vision and sustained by persistence." he says, "and, now, as part of the Foundation, we are more effective conveners and poised to continue the good work of the many people who made this aspiration a reality."
Original story appeared in Forum Quarterly - Winter 2016