Westmoreland County nonprofits hit hard by COVID-19 lossesStatewide survey most comprehensive to date on lost revenue and extra costs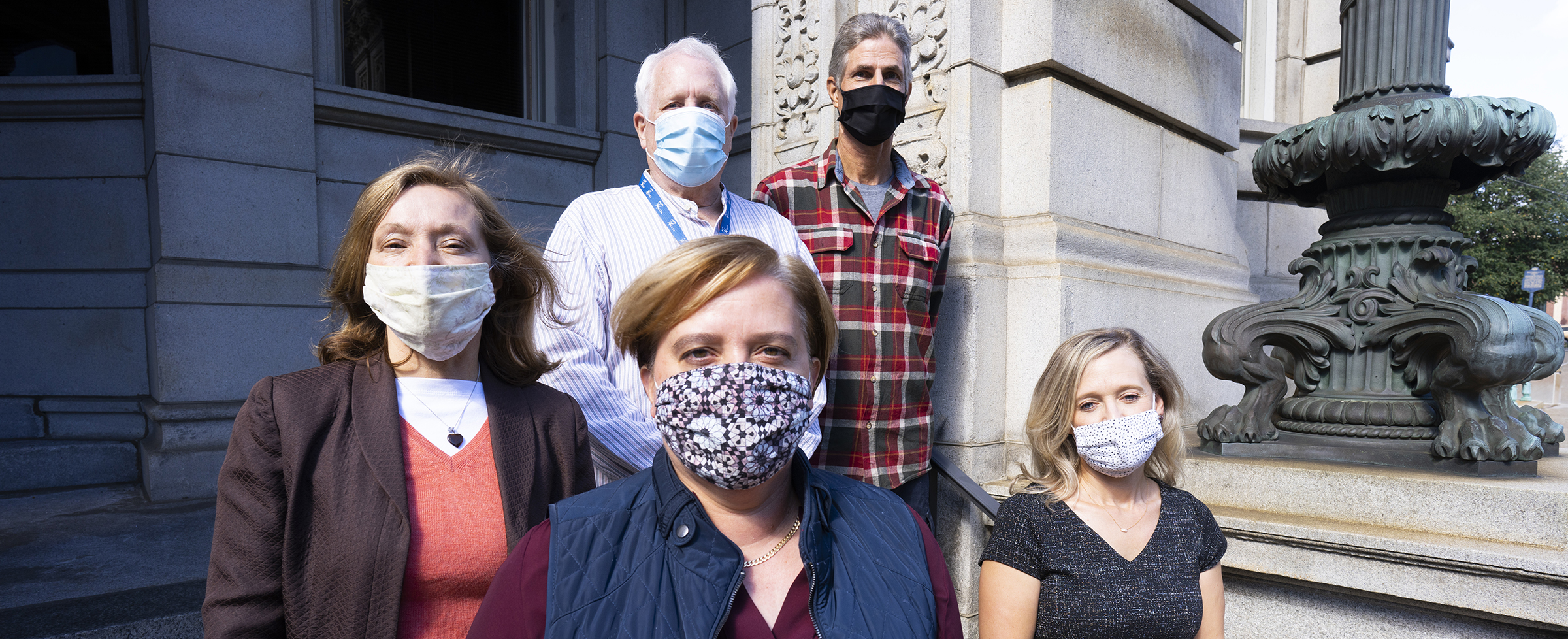 The COVID-19 pandemic has had grave economic consequences on the nonprofit sector in Westmoreland County and across Pennsylvania, a recent survey of organizations found. About 800 nonprofits across the state responded to the survey, including 95 from Westmoreland County. Their answers show how the pandemic has dramatically changed demand for services, leading to lost revenue, increased expenses, and reductions in wages and jobs.
Westmoreland-based nonprofits who responded to the survey reported revenue reductions of $26.8 million and COVID-related expenses of $12.6 million, for a total of $39.4 million in losses.
The 808 nonprofit leaders who responded—just 2% of the statewide total in that sector—report revenue losses and new operating expenses of $708 million. It's estimated that the impact balloons to billions of dollars when extended across the entire nonprofit sector.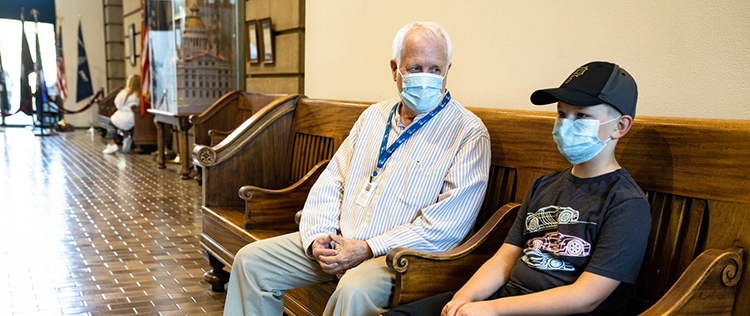 Paul Milz volunteers with CASA of Westmoreland, Inc. and advocates for children when cases of abuse and neglect go to court. Image by Jason Cohn for The Pittsburgh Foundation.
The toll has nonprofit officials in the region concerned about how they will be able to serve vulnerable populations, especially now as virus infection numbers and deaths are spiking across the region.
"Risks to the health of the nonprofit sector hurt all of us, particularly the region's most vulnerable people—the elderly, low-income families and people with disabilities—and people of color who face the greatest risk from the virus," says Phil Koch, vice president of Policy and Community Impact at The Pittsburgh Foundation, which is among the organizations sponsoring the survey. "Now more than ever, it's critical to make sure those safety-net nonprofits have what they need to protect their frontline workers and help our region recover from the pandemic."
Westmoreland County nonprofits reported layoffs and furloughs of 1,255 people, pay reductions for 933 workers and an estimated 411 more jobs at risk through the end of the year as result of the pandemic. This means that people who previously had steady jobs in the nonprofit sector may find themselves out of work and unable to obtain life essentials such as food and health care.
Nonprofits are not always able to access government COVID assistance. CASA of Westmoreland, Inc., is a volunteer-based organization that advocates in the courts on behalf of abused and neglected children in Westmoreland County. Earlier this year, the federal government passed the CARES Act, through which it awards COVID relief funding to state, local and tribal governments. CASA applied for a CARES grant from the county in July based on its losses through June 30, but didn't qualify for the funding because hardships, including event cancellations, didn't kick in until July. By Oct. 31, its revenues were down by $137,000, about 27% of its annual budget.
"We haven't laid off anyone because of COVID, but it's still challenging because we have to be very conservative with expenditures. Even though we have a diversified set of revenue channels, we are very worried about next year," says CASA of Westmoreland Executive Director Karen Burns.
According to the survey, Burns and her team aren't the only organizations struggling: 52 Westmoreland County organizations were forced to cancel or delay events, which are often a source of revenue. Demand for services also changed: 27 nonprofits saw needs increase, while 33 were forced to suspend or reduce services. The combination of event cancelations and shifts in demand is placing nonprofits in an impossible position.
CASA of Westmoreland saw a 10% increase in referrals, which is significant, Burns explains, because the organizations get cases the court considers to be most at risk. Fortunately, they've also been successful using social media to recruit new volunteers and have brought in 25 new advocates this year – up from 20 in all of 2019.
"We've been able to pivot to virtual outreach, using social media and virtual information sessions and Facebook live streams, which we didn't do before. We want to keep doing those in addition to our in-person outreach when it's safe to do that again," says Burns. "We've got 87 advocates now but could use 187 to change a child's story while in foster care."
About the survey: The Impacts of COVID-19 on Pennsylvania Nonprofits survey was conducted by the national community and economic development firm Fourth Economy and coordinated through a partnership of The Pittsburgh Foundation, its affiliate, The Community Foundation of Westmoreland County, The Forbes Funds, the Pennsylvania Association of Nonprofit Organizations (PANO) and the United Way of Southwestern Pennsylvania. The survey is the most comprehensive data gathered about the economic impact of COVID on the nonprofit sector to date. Regional and county-specific data is available for review online at pittsburghfoundation.org/COVID-PaNonprofits.
Survey organizers are especially concerned about human services organizations, which provide basic needs such as food assistance, physical and mental health care, child care and housing. Nonprofit leaders who responded – 290 statewide – represent just 7% of total human services deliverers. They reported increased costs of $64 million and revenue decreases of $255 million.
"Our state's human services safety net relies heavily upon this part of the nonprofit sector to function and to provide essential needs through assistance programs, including community public health, protection from domestic violence and helping people manage various disabilities," says Lisa Schroeder, president and CEO of The Pittsburgh Foundation, which funded and organized the study partnership. "The increased vulnerability for those nonprofits alone is significant, but the survey findings on the sector overall should sound four alarms about the threat to the state's economy and general quality of life," says Schroeder. "Our ability to recover from this pandemic is very much dependent on the ability of nonprofits to continue their missions."
The survey ran from Aug. 3-28. Study partners provided guidance and encouraged nonprofits across the state to respond.
Anne L. Gingerich, executive director of PANO, says the report provides solid evidence of a nonprofit sector in trouble, and that does not bode well for the overall economy.
"If nonprofits close, more individuals will look to government as their safety net, raising costs for all of us. We must have more nonprofit-designated funding, distributed as efficiently as possible," says Gingerich, "and we need innovative collaboration among nonprofits, businesses and government."