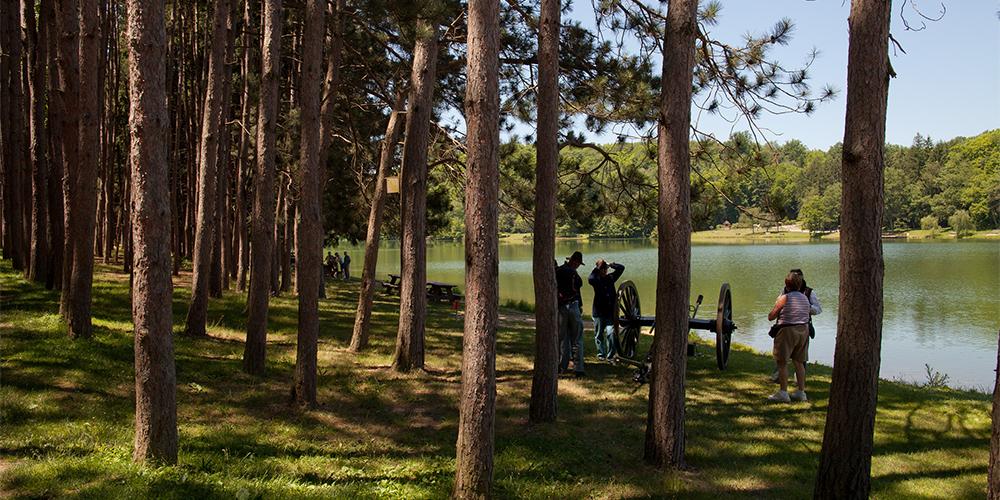 The Greensburg Foundation Fund (GFF) is an established endowment fund within The Community Foundation of Westmoreland County. The endowment is a combination of trusts that were established by more than 25 individuals and families from Greensburg to support organizations that serve the needs of that community.
Funding is limited to organizations in the 15601 zip code or to support programming or initiatives that primarily serve the 15601 zip code.
Only one application will be considered per organization (either the Small Grants Program or the Community Impact Grants).
Please review the details below and consider carefully the type and scope of grant you wish to apply for before submitting your request.
Small Grants Requests To provide Greensburg nonprofits with the unique opportunity to request funds for tangible items, program support and small scale projects.
Amount: $5,000 or below.
Type: Any type of organization; arts, human services, education, environment etc.
Requirements: Small Grants items might include small scale technology needs, personal care items for shelters or housing programs, food purchases for feeding programs, educational supplies for day cares or schools, small renovation or improvement projects. Please contact us at info@cfwestmoreland.org if you are unsure if your request matches the outline.
Community Impact Requests To provide Greensburg nonprofits with the opportunity to present requests for capital projects, renovation projects and program delivery.
Amount: Capped at $20,000 per year. Multiyear requests may be made up to a maximum of $50,000. Greensburg Foundation will not provide more than 33% of the total cost of the project.
Type: Capital and program requests must be specific in nature and the project or campaign must already be underway. General operating costs will be not funded.
Requirements: Collaborative funding partnerships must be demonstrated, with secured and pending awards listed.
Consider carefully the type of funding you are requesting before submitting your application.
The Community Foundation of Westmoreland County is an affiliate of The Pittsburgh Foundation, and all GFF grant applications will be processed through The Pittsburgh Foundation's online grant portal.
The Greensburg Foundation Fund 2019 grant cycle will open on April 19, 2019.  
APPLICATION TIMELINE 2019 
| | |
| --- | --- |
| Application Submissions Begin | April 26, 2019 at 9 a.m. |
| Application Due Date | May 31, 2019 at 11 p.m. |
| Grantees Announced | July 10, 2019 |